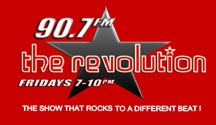 The Revolution Show - Manchester, NH
PC In and Out worked with The Revolution Show to create their website (revolutionshow.org). The Revolution Show currently broadcasts on WLMW 90.7 FM every Friday and Saturday night.
PC In and Out has deployed the same turnkey solutions that give WLMW 90.7 their internet streaming capability, to the Rev's website. As a result, The Revolution Show can be heard Anywhere in the world. We also helped the Revolution Show setup their In-studio webcam, so they can broadcast Live In-studio video during only their shows.
---


Tunbridge World's Fair
PC In and Out, was chosen to overhaul the back office computer systems for The Tunbridge World's Fair. We deployed a dynamic solution of the latest computer hardware and software. This gave The World's Fair the technology they needed to better manage their vendors and supporters. This solution is also saving the Fair time,
while helping them to better serve the needs of their customers.
---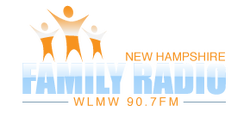 NH Family Radio
PC In and Out worked with WLMW 90.7 to create their On-line presence.
In addition to creating their first website, we have created a turnkey solution
that helps give WLMW 90.7 FM its
internet streaming capability
. This has helped
WLMW to spread their message for the last 10 years, well outside of their normal
Radio-Signal coverage area.
---
Additional Customers:

Frank Mesmer, of Mesmer& Deleault PC

Erick Hair Designs Manchester, NH

Many, many more satisfied clients!